In addition to its cultural outreach programme, the Cinémathèque suisse organises school screenings on request. In the morning, the institution can welcome students in its own screening rooms, or in a cinema in French-speaking Switzerland chosen by the teacher.
Organising a school screening
In order to select a suitable film, we recommend that you first consult our screening catalogue or our pedagogical sheets, which offer a selection of films whose themes and issues can be discussed in class.
For information on rental rates, please contact info@cinematheque.ch. For organisational reasons, your request must be sent at least two months before the desired screening date.
Pedagogical sheets
The Cinémathèque suisse provides teachers with educational material on the selection of films available for school screenings. These sheets are designed according to the objectives of the study plan (Secondary II) and aim to encourage exchanges between teachers and students after the screening.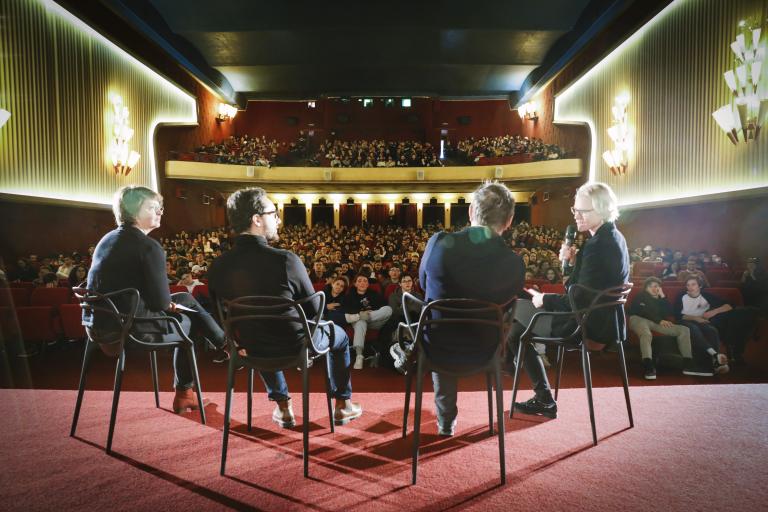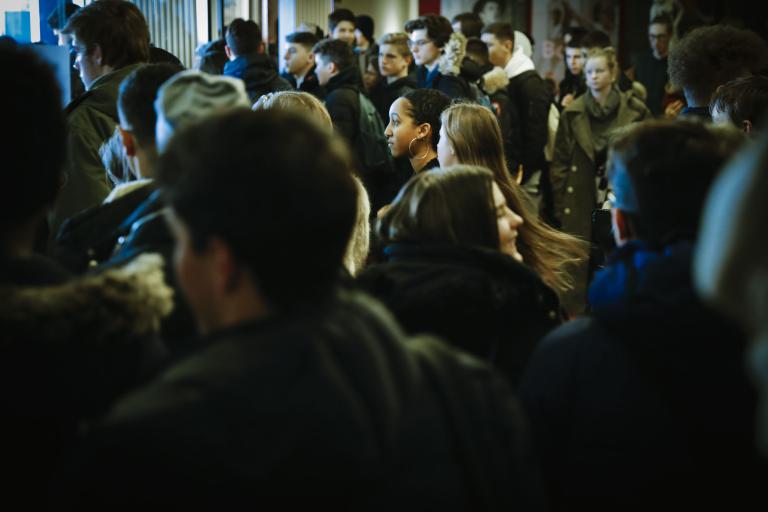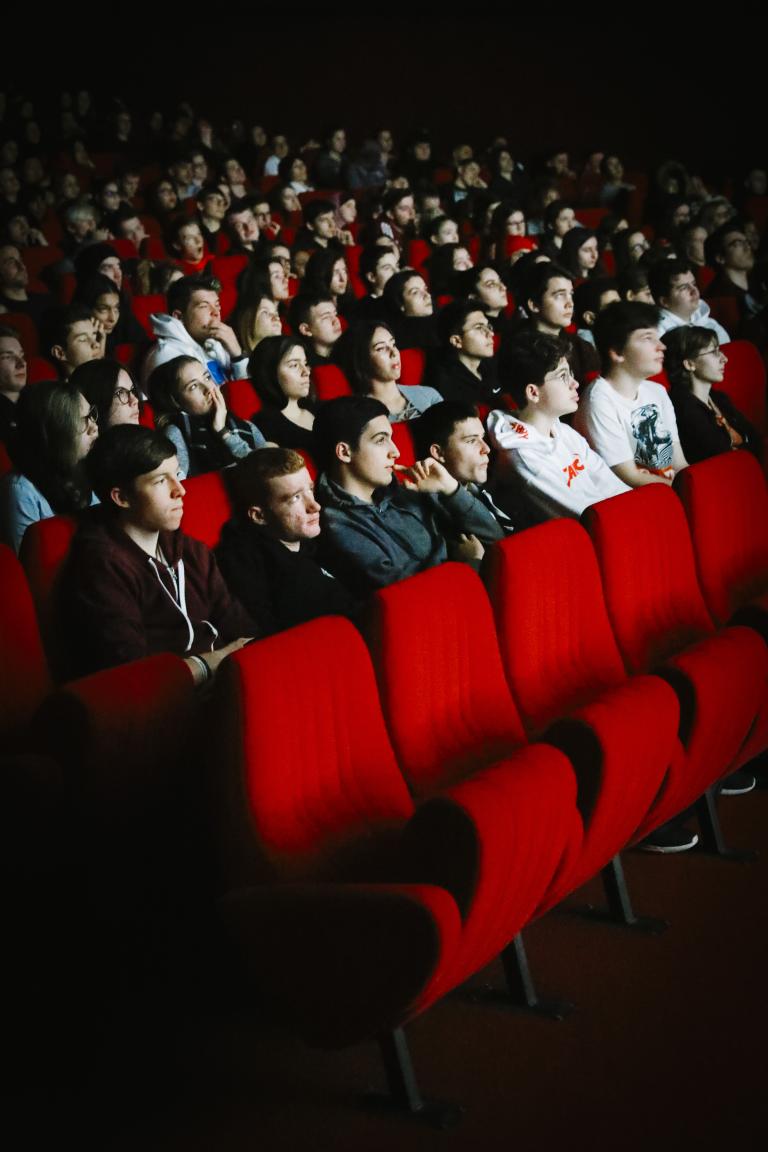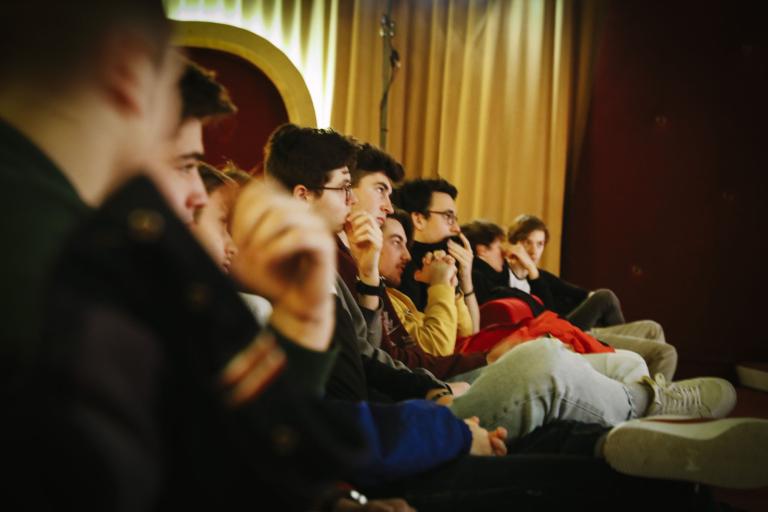 Panel discussion with a filmmaker after a screening © Cinémathèque suisse / Carine Roth